"Restoration Power Head for High Performance Carpet & Tile Cleaning"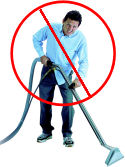 Why the Rotovac 360i?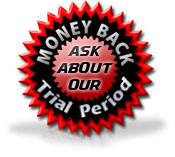 The majority of carpet cleaners only utilize the old fashioned manual scrub wand system since it has been in existence for more than four decades. Utilizing a manual wand involves quite a lot of physical work and just cleans in 2 directions, mostly giving only average results. Manual wands are outdated technology, and provides you with practically nothing new or unique to promote to your clients.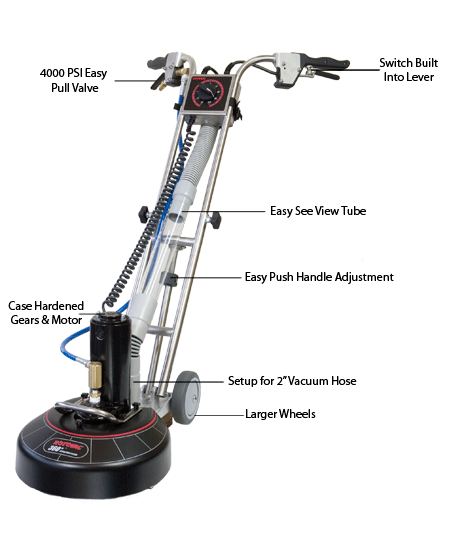 Rotovac 360i Product Specifics
The brand new Rotovac 360i is actually a Rotary Extraction Power Head which uses rotary vac heads in order to extensively deep-clean carpet with countless multi directional cleaning passes. The 360i is incredibly easy to use since it runs in a self-propelled "side to side" movement and weighs just 39 pounds. The telescopic handle can be pushed down to clean stairways as well as allowing for efficient storage inside a work vehicle.
Advanced Features:
Quick Push Handle Modification
Setup for 2″ Vacuum Hose
View Tube At The Top Rather than Under Handle
Much better Air-flow with Solid Aluminum Body
Innovative Tile and Grout Cleaning Spray / Brush Head with Vacuum Ring Pickup
New Case Hardened Equipments & Motor designed for Improved Durability
Comfy Gun Grip Handles having 4000 PSI Quick Pull Valve
Variable Head Speed Control
The 360i comes with an adjustable head speed control switch at the handle to enable the user to modify the head speed between 0 to 250 RPM.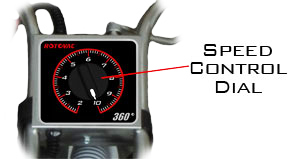 This excellent function enables the 360i to be able to accommodate all kinds of carpets from direct commercial glue-downs to luxurious fitted-over-pad home carpeting. Glue-down carpeting might need a slower head speed to obtain gentle treatment and optimum restoration while mounted over pad deluxe carpeting can gabdke a much faster head speed.
Works well with any kind of Mobile Extractor or Truck-Mount
Rotovac 360i is air-flow adjusted to work alongside any kind of portable or truck-mount extractor which utilizes a common 12″ size cleaning wand. Get your business a lift and your back a rest by setting up the 360 to your current portable or truck-mount.
Here's How It Works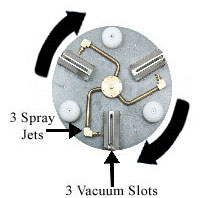 Rotovac 360i implements a patented procedure for Rotary Jet Extraction cleanup process. The cleaning head provides 3 spray jets along with 3 vacuum slots. Its high torque motor drives the cleaning head to a spinning action to as much as 250 RPM to generate 750 circular cleaning moves a minute.
A few Easy Switch Cleaning Heads Obtainable
Immediately spin off the cleaning head then spin using one of the other 4 additional heads. There is a head designed for bonnet cleaning, tile & grout cleaning, stairway cleaning plus a head designed for carpet brush encapsulation cleaning.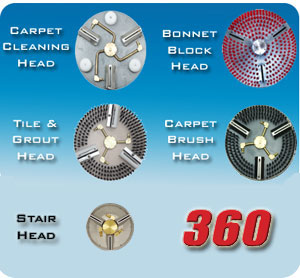 Features:
Works much better with a lot less energy and also makes carpet more dry compared to a wand
Easy to use, weighs just 39 lbs
Telescoping Handle to clean stairways as well as efficient storage
Simply switch out the cleaning head with four other head alternatives
Tough structure with Stainless-steel body
Excellent promotional device to obtain new accounts and also get referral business
Request More Information: