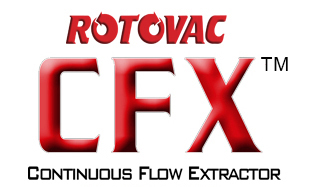 "Eliminate The Bucket Brigade"
Features: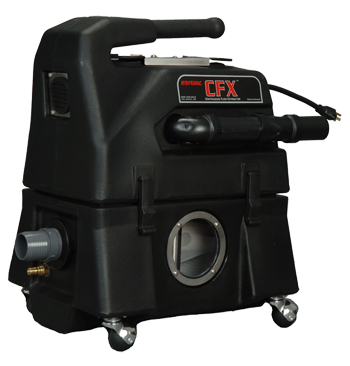 Non Stop High-Flow Cleaning
Automatic pump-out at 2.6 GPM
Patent-pending air/water split up system, with no defoamer required
Double 2 or 3 level high-velocity vacuum motors 200 CFM
Saves Time and Labor
Only 39 pounds, will fit in just about any car!
Nowadays, extractors tend to be heavy and also huge, weighing around 100 lbs needing a huge car or truck for transportation. Furthermore, they have to be filled and also emptied repeatedly during the entire process; a procedure referred to as "Bucket Brigade".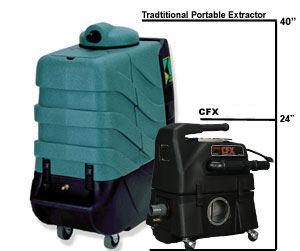 The brand new CFX is small, weighing just 39 lbs. It could be lifted with one hand or carried in a vehicle of any size. The CFX works by using Constant Flow Extraction for continuous cleaning process. An uncomplicated direct faucet hook-up adapter delivers a limitless supply of clean water. When the soiled waste water gets into the recovery container it's immediately pumped out straight into any drain or toilet. When using the CFX you are able to carry out High-Flow nonstop extraction cleaning process and then bid farewell to "Bucket Brigade" for good.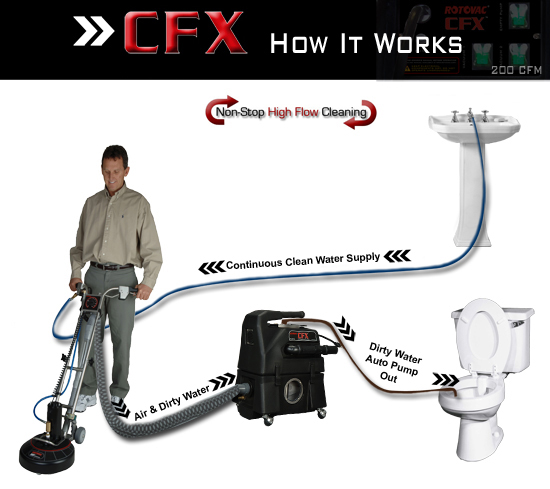 Comes With:
Faucet Adapter Kit
50′ and 25′ Solution Hose
25′ Vac Hose
50′ Pump Out Hose
Dual Jet S Bend Wand
Call Us Today For More Information.
Toll Free 888-768-6822
Request More Information: